Smart Cities in Smart Regions 2016 - Themes​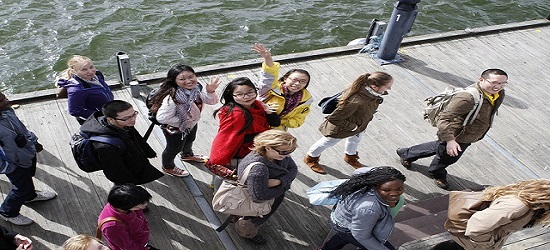 A. Future Development of Regions​
Regional development enhances competitiveness, helps to create an economic balance, develops industrial and commercial activity and supports employment. The objective is to increase regional competitiveness and reduce differences in development between and within regions, while promoting citizens' wellbeing and competences.
Regional development takes place increasingly often as multilateral collaboration between organisations and experts operating in the region. In practice, the preparation encompasses regional policies of industry, employment, education and innovation implemented in the form of long-term collaboration and measures, with emphasis on the renewal of the region. This renewal builds capacity for the improvement of capabilities to respond and adapt to the negative impacts of structural changes.
Future Regional Development theme focuses on different regional development organisations and their role in value creation and regional growth. The key question is how to stimulate regional development and contribute to regional competitiveness in the future.
Subthemes:
A1 Role and Impact of HEIs in Regional Development
As a response to recent policy development in EU, there is a growing recognition of the potential role of universities in local and regional development and innovation in the context of smart specialisation. This track invites research and case studies where Higher Education Institutes are rethinking their role and responsibilities, and engaging in learning and co-production of knowledge beyond the campus walls, resulting in discoveries with impact to society and regional development.
A2  Entrepreneurial Universities 
Global recession and structural economic shifts motivate governments and business leaders to look into universities to stimulate regional development. How will universities respond to the challenge? The entrepreneurial turn of the universities includes introducing entrepreneurial programmes, stimulating student-based initiatives, commercialising research and creating university spin-offs. There is no one best way or best practice to legislate an entrepreneurial university. We all have to find our way to success.
A3 Cities and Regions in Value Creation 
How do cities and regions best encourage growth and value creation in their area? Who should be involved in developing a whole region? What forms of collaboration have proved to be fruitful? What kind of policies are effective? How to use agile methods in systemic change? There are plenty of questions when it comes to understanding the role of public sector in value creation. Case studies, theories, and models for regional or city development are scrutinised in this session.
A4  Smart Specialisation
Smart specialisation is a strategic approach to economic development through targeted support to Research, Development and Innovation (RDI). It involves a process of developing a vision, identifying competitive advantage, setting strategic priorities and making use of smart policies to maximise the knowledge-based development potential of any region. This track invites research and case studies from regional development policy-makers and professionals developing such strategies as well as their partners from business, academia and the civil society.
A5 Changing Working Life 
This track invites presentations focusing on the changes, transitions and trajectories which are taking place in the modern working life. The presentations may cover these issues in broader sense and they may be based upon research and/or practical case studies.
B. Citizens and Urban Sustainability
Citizens and Urban Sustainability theme introduces key topics of sustainable and humanity urban development which enables to create a better living environment for citizens while preserving the life support systems of the planet.  This theme provides a holistic approach to promote environmental sustainability and human wellbeing. It presents an overview of the digital innovations for smart urban living, the clean technologies and transfer processes as well as diverse methods for promoting wellbeing and social cohesion. Moreover, this theme includes case studies, methodologies and development results which have applied collaborative and user-driven living lab practices within the urban development.
Subthemes
B1 Sustainable and Innovative Urban Planning 
Urban planning is a central tool for promoting better living environments in cities. Cities are facing new challenges such as the renewal of built environment and the transition of services as well as the integration of sustainability factors, such as urban climate, energy efficiency and green areas, into the planning process. Successful processes require also suitable project management and citizen participation to reach their targets. Digitalisation is adapted to facilitate effective, integrated urban planning and citizen participation. In this track, we call for innovative approaches and tools for sustainable urban planning.
B2 Clean Technologies and Transfer Processes
Clean technologies includes all products, services, processes and technologies which promote the sustainable use of natural resources and reduce the environmental impacts. These can relate e.g. to material and energy efficiency, energy production and reduce of airborne emissions, clean water and waste water treatment as well as recycling activities and waste management. This track particularly invites case studies of transfer process and implementation of clean technologies.
B3 Digital Living 
We are living in the world, where digital information and the digitalisation is changing the word and our daily life rapidly. This trend seems to be speeding up all the time. Where ever we are or where ever we go, we find more and more possibilities to communicate, work and live our lives by using digital services. This track presents new trends and new views of digital development which will change our lives. This track invites research and case studies on the digital solutions, e.g. digitalisation of public services, that affect and chance our everyday lifes.
B4 Wellbeing and Social Cohesion 
In wellbeing and social cohesion, the key factors are health, inclusion and empowerment. Wellbeing and social cohesion provide the basis for individual and community growth as well as the foundation for healthy regional growth, the promotion of entrepreneurship and the regeneration of organisations. Different  smart solutions to promote and strengthen wellbeing and social cohesion are invited to this track.
B5 Living Lab Activities 
This track invites presentations of practical case studies, methodologies and development results which have applied collaborative and user-driven living lab practices within the urban development. Especially cases where citizens have participated in creating the urban solutions are welcomed. Also cases where specific urban use context is studied are of interest. 
C. Smart Industry and Innovation
The world is in anticipation of a fourth industrial revolution. This revolution is driven by giant leaps in digital technologies and promises to radically alter the face of industry in the coming decades. The uptake of industrial internet and internet of things in manufacturing create new value chains for the traditional industries. Innovations will underline the importance of digital and sustainable business solutions as key drivers for success. Can regional economies and innovation systems respond to this? If entire development and production processes become digital, will regions and cities remain the key spatial units, where knowledge is transferred, and competition to attract investments and talents takes place?
Subthemes
C1  Promotion of Entrepreneurship 
An entrepreneurial attitude is characterised by initiative, pro-activity, independence and innovation. In addition to innovative ideas and business networks, these are the competences that a start-up entrepreneur will need to succeed. Special focus is given on social enterprises and development of start-ups.
C2 Digital Business Opportunities 
The right skills, a sharp focus, and a passion for learning and adaptation are a must for enterprises to succeed in the digital universe of tomorrow. The digital revolution will continue to grow at a rapid pace and flood already saturated business infrastructures. Digitalization can offer a company a chance to rethink all operations and to improve responsiveness to customer needs and demands. This track invites research and case studies on the impact of digitalization to traditional industries as well as new market opportunities and jobs created by digitalization.
C3 Clean and User-driven Design 
Clean design combines clean tech and user-driven industrial design. It promotes technologies which use less material and natural resources during the manufacturing process. Material karma is about using surplus or recycled material and taking into account the whole lifecycle of the material. Clean design uses user-driven and cross-functional design processes. This track invites presentations of case studies, methodologies and development results which have applied clean design and user-driven practices within the urban development.
C4 Commercialising Innovations 
This track invites presentations of how enterprises can navigate critical decisions that face them in the effort of successfully commercialising an innovation in the marketplace. In addition, in this track cases of technology transfer from scientific research to commercialised products and services are called for.
C5 Alternative Financing 
Alternative financing channels are defined as all the nonmarket and non-bank sources, including internal finance (e.g., retained earnings) and alternative, external finance such us crowdsourcing options. How do small business owners know when this is the right option for them? This track invites presentations of the examples of alternative financing channels and the case studies on successful utilisation of such channels.